Interview with Johan Wahlstrom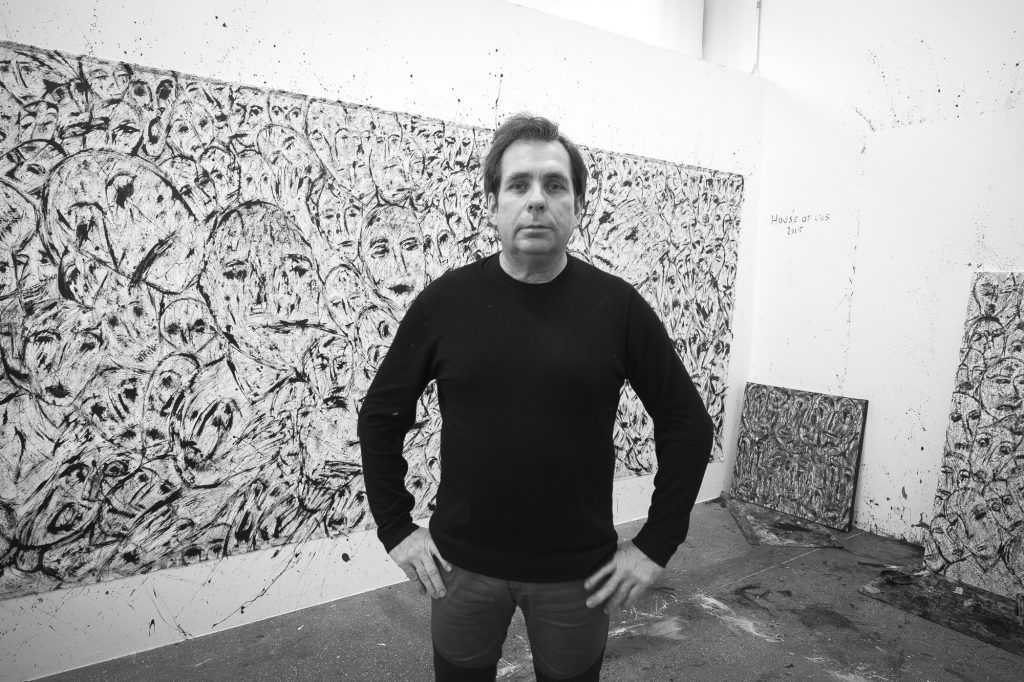 You describe yourself as a ""post-post-modernist" painter of truth, exploring the psychological and spiritual toll of some of the most pressing social, economic, and political issues in our society." where do you find inspiration?
I paint about today's society, our daily lives, the positive and the negative. I find an endless flow of inspiration from reading and watching the news, meeting people, traveling, observing our environment, globalization, greed, war, pandemic, civil unrest, immigration, religions, families, schooling and infrastructure. I also think there is a lot to learn from history and I try to combine news of different political persuasions through international media. In our ever-accelerating media cycle, we process vast amounts of textual information daily, but often it is an iconic image that endures.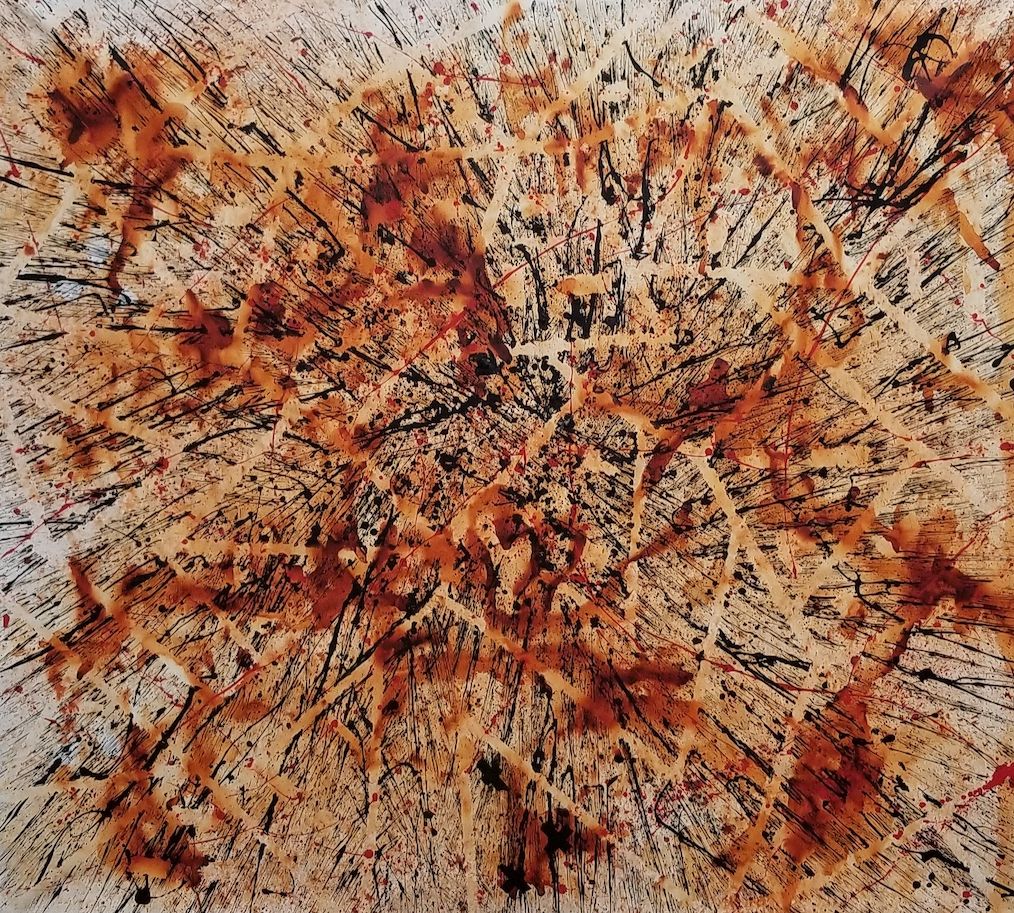 Could you discuss some of your recent projects, and how current global issues influence them?
My paintings explore both our emotional entanglements with current events and the space these images hold in how we collectively understand them. I draw my inspiration from my previous career in music, reflected in the use of layered density of color and composition. I work to keep a constant feeling of alienation in my paintings, which in tandem with my color palette connects to a long history of a gloomy and mysterious aesthetic from the Northern Hemisphere.
Like my series from 2016,  "Aliens With Extraordinary Abilities" Aliens with extraordinary abilities is a series about refugees and immigration. Immigration has always been going on throughout history. The rise of ultra right wing parties all over Europe due immigration the last 10-15 years is in my opinion very dangerous and we need to work hard to find a way to hopefully get rid of religions and the ultra right wing parties from our societies.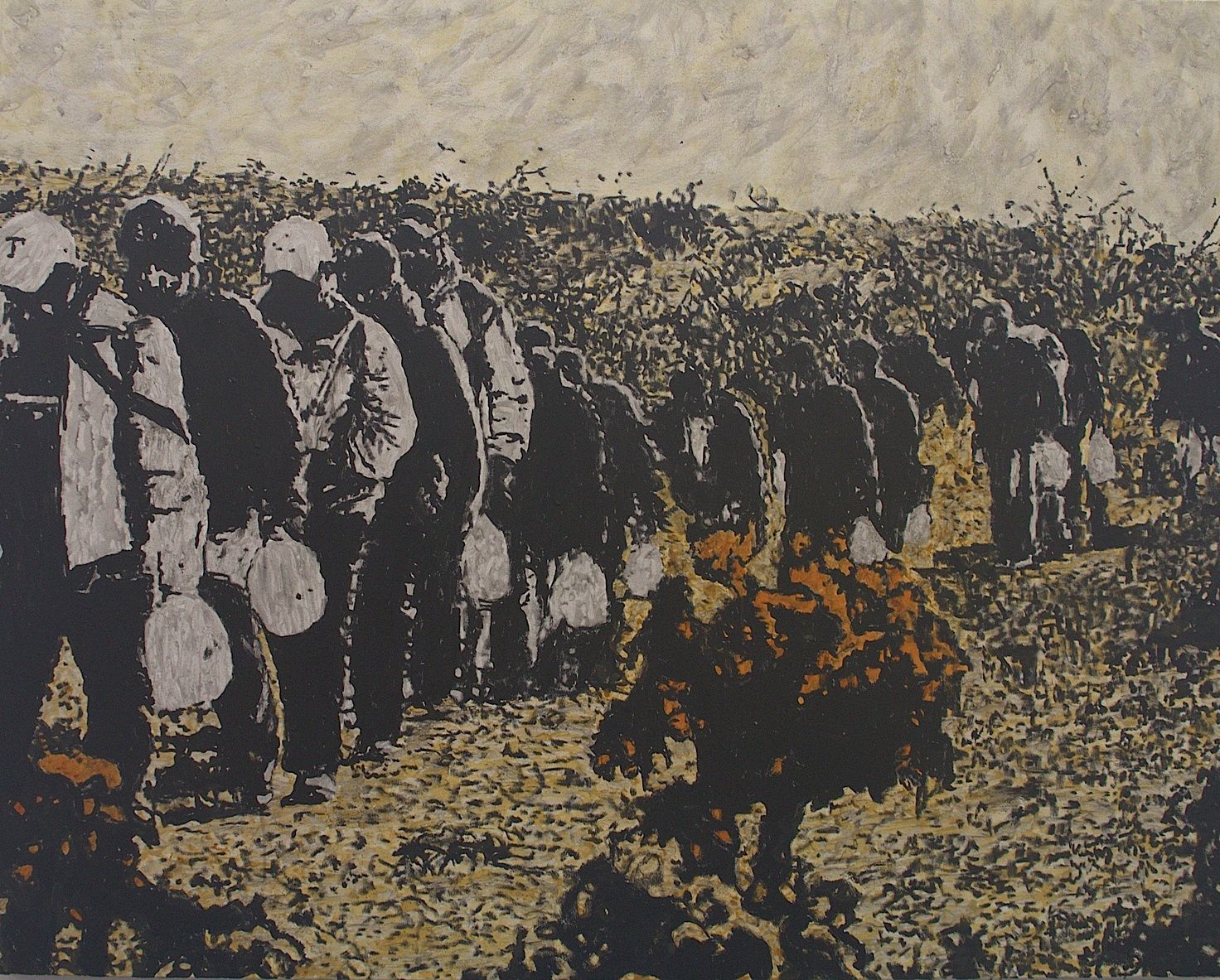 In your artworks, especially in the series "Social Life", you represent the society of today, always connected, always with a smartphone. What are in your opinion the positive and negative aspects of a society always connected?
The question is if we are more lonely today even though we are connected through the internet. I do prefer real life meetings over a nice dinner and good wine with friends and strangers. Social Media to me is primarily a marketing tool. Thanks to social media we have thousands of friends, we are globally interconnected, but the truth is that our social life is an illusion. This all-time-availability is turning us into zombies. Just look at the subway, the restaurants, in the elevator: everyone is possessed looking at their smartphones.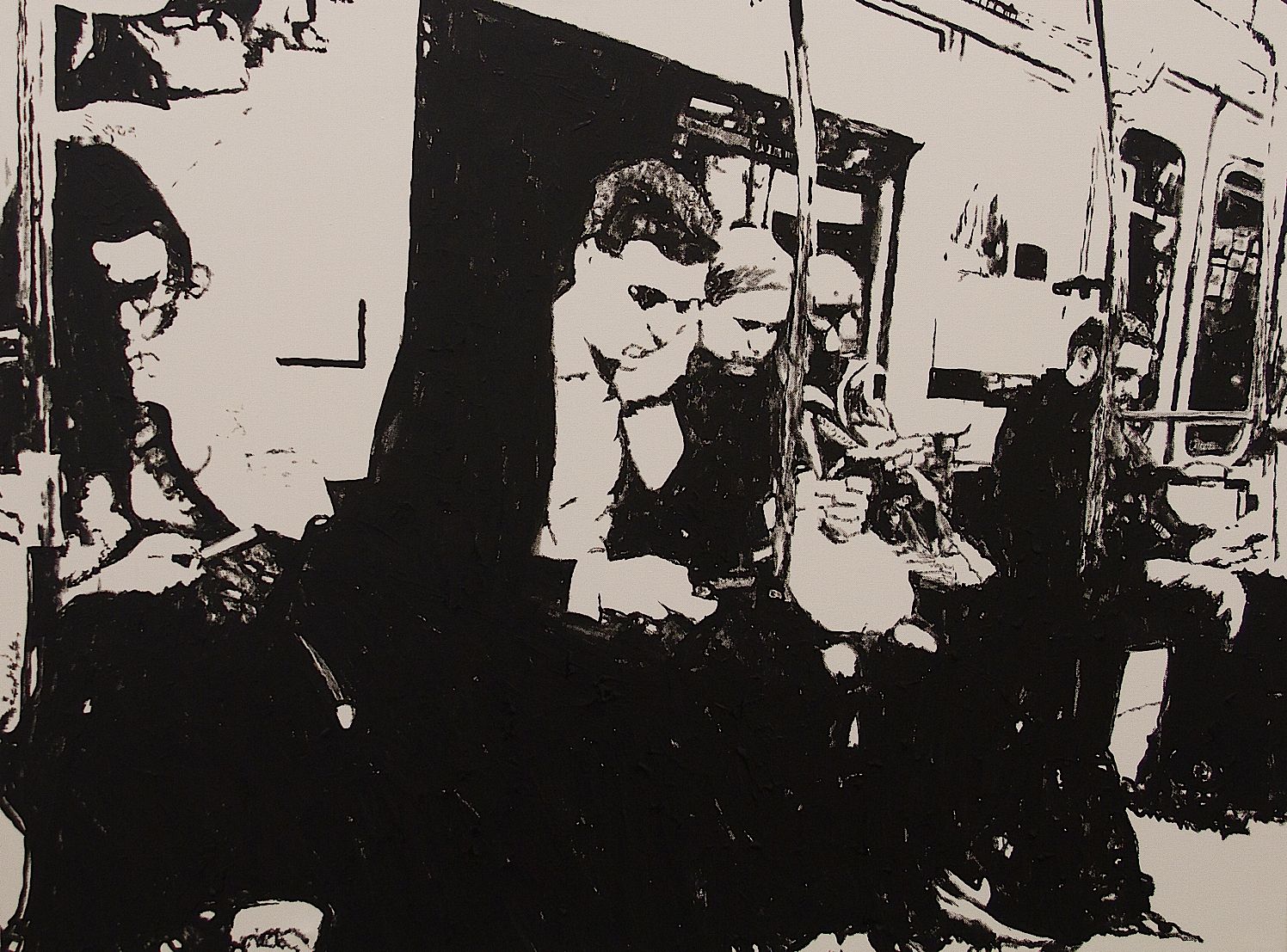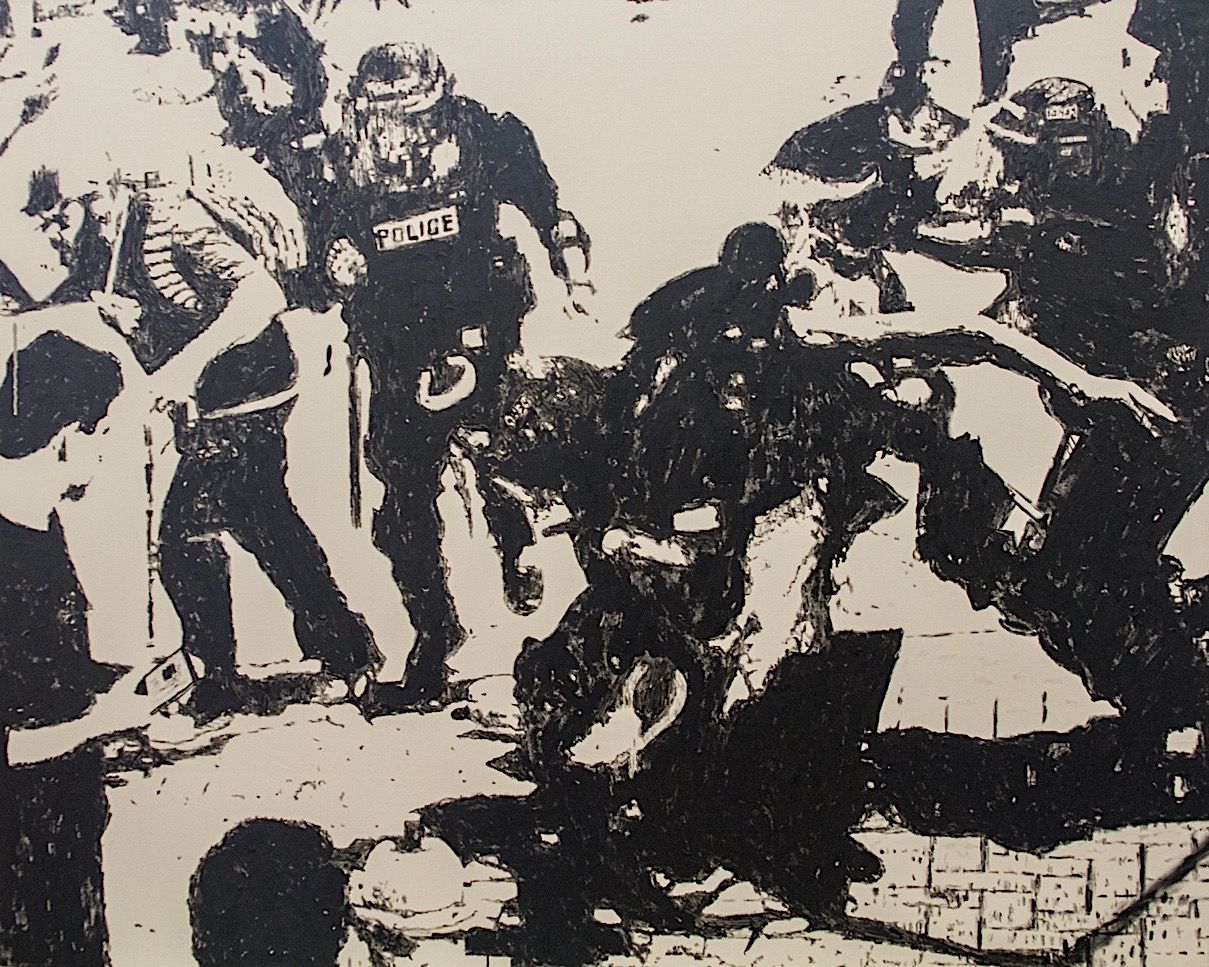 Do you think art and technology are influenced by each other? How?
Nowadays art and technology are working hand in hand, they are influencing each other, you can clearly see it in the new generation of artists working more and more with virtual reality
I always appreciated the work of artists such as Corey Arcangel, I love the way he combines art and technology. He is also using music references in his work and since my background is from the music I appreciate his work even more.


Do you think the new service provided by Arteïa, the "Digital Catalogue Raisonné for artists" is a useful tool for artists?
Yes it will be very useful, today we are all trying to save time and a digital catalogue is a great tool to get things organised better, and to allow more interaction with my work.
I can easily categorize and organize my artworks, following the market value of my art, where they are located around the world, and the platform is very user friendly.


Tell us a little bit about your experience using Arteia  to manage your studio. What is the value for artists to catalog their artworks and keep track of production ?
Proper management of my studio is so important, I need to keep track of where pieces are located, if they are available or have been sold, and to keep track of price levels.
It is important to stay organised because without being in control it is easy to forget or even lose artworks, Arteia is saving me money and time on the administrative work that my assistant is doing for me.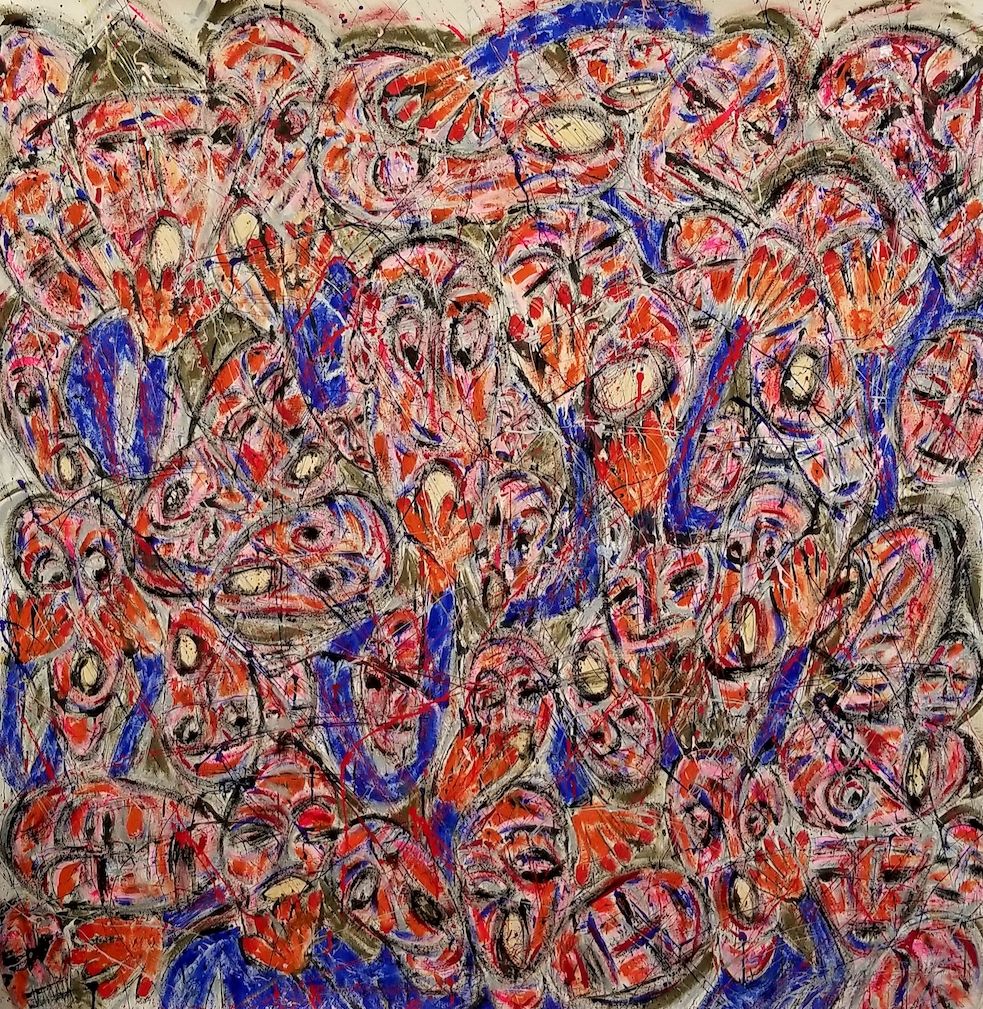 Are you optimistic about 2022 ?
Yes I am a natural born optimist and I am very much looking forward to 2022, even though it will still be influenced by Covid.  We have to see it as a learning experience.
Creating art is helping me to cope with the pandemic, I believe that Online shows and sales will be more and more important, the pandemic has opened the eyes for many players in the art world who were more skeptical of the online market prior to the pandemic.
---